Chinese Restaurant Seafood Menu
Combination Platters: Usually Served with Roast Pork Fried Rice & Egg Roll
Dinner: Usually Provided a Choice of Steamed Rice or Roast Pork Fried Rice
Please note: descriptions are currently being updated and will be posted soon.
Red Items = Hot Spicy!
---
Shrimp Egg Foo Young
Shrimp Broccoli
Shrimp Chop Suey (Mix Vegs.)
Kung Po Shrimp
Cashew Shrimp
Shrimp Mushroom
Shrimp Snow Peas
Shrimp Chow Mein
Shrimp Bean Sprout
Shrimp w. Garlic Sauce
Sweet & Sour Shrimp
Curry Shrimp
Shrimp w. Lobster Sauce
Pepper Salt Shrimp
Fried Fish
General Tso's Fish.
Mandarin Fish
Green Bean Shrimp
Coconut Shrimp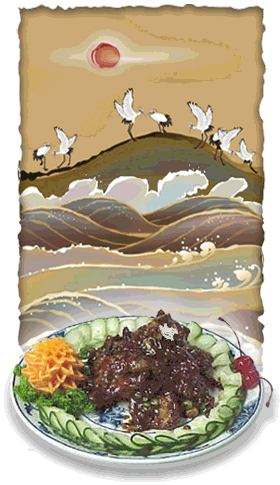 SPECIALS